Gayle Ross is a professional piano technician serving most areas of North Western New Mexico. A life long pianist and tuner/technician for over 20 years, Gayle is fully qualified in not only the highest standards of tuning, but also in repairs, regulation, voicing and appraisals.
Tom Thompson is a piano rebuilder/technician, having rebuilt over 25 grand and upright pianos, photographer, the Webmaster for the site and a computer professional by trade.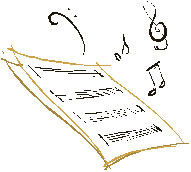 Piano Sale!!
Please check our Pianos For Sale page! We often get nice used pianos and bring them back to life for the next generation of piano players.
We've lowered the prices on a few pianos that we have left to make room for pianos in our home workshop waiting to be delivered!