Gayle Ross is a professional piano technician serving most areas of North Western New Mexico. A life long pianist and tuner/technician for over 20 years, Gayle is fully qualified in not only the highest standards of tuning, but also in repairs, regulation, voicing and appraisals.
Tom Thompson is a piano rebuilder/technician, having rebuilt over 25 grand and upright pianos, photographer, the Webmaster for the site and a computer professional by trade.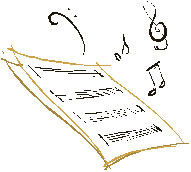 PLEASE NOTE: We have removed advertising and tracking cookies for this site due to privacy concerns with Gooble, Bink, Yagoo, and all the search engines tracking everywhere you visit!
For a non-tracking Search Engine, we encourage you to use www.startpage.com or enter your search criteria below.