Piano Services

Piano Information
For Sale
Dogs In Need
InTune Piano Services
2753 Glory Ct SW
Albuquerque, NM 87105
505.873.0762

Please call us for any questions you may have about pianos
in the Albuquerque area, please leave a message.

We DO NOT have a showroom at our location, it is for repairs only.

PLEASE make sure you provide your full email or else we cannot reply!
Many people forget to do this and there is no way to contact them.

"someone@something.com"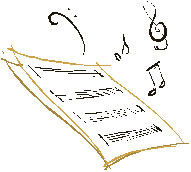 InTune Piano Services- Serving Albuquerque since 1992