Steinway upright model 'K' piano serial #127696
(mfg. yr 1907)

June 2012
Page 1- Piano Soundboard and loose ribs
Recently an old Steinway upright came into our workshop for repairs and restoration. A young couple had found it at a 2nd hand shop in Albuquerque – such a deal it was they couldn't pass it up. Because it was capable of holding a tuning, we went ahead with various repairs from top to bottom at their request.
This is a side view of how it looked before any work was done. It looked like
this from all angles with paint spots, missing veneer, scrapes and dings everywhere.
Here is a pictorial account of the repairs we performed on this worthy old piano.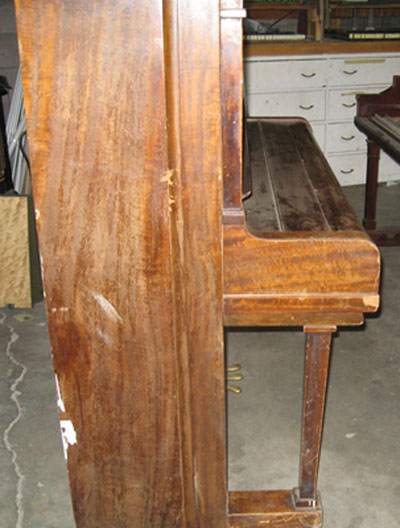 Steinway "K" - mfg yr 1907

A look at the soundboard with cracks and very loose ribs below. We would rather not see cracks in the soundboard but the problems lie in the ribs being loose at the cracks – not the cracks themselves. As long as the ribs are tight, we can live with cracks in the soundboard. Loose ribs can cause buzzing and rumbling from the soundboard – quite unacceptable to hear.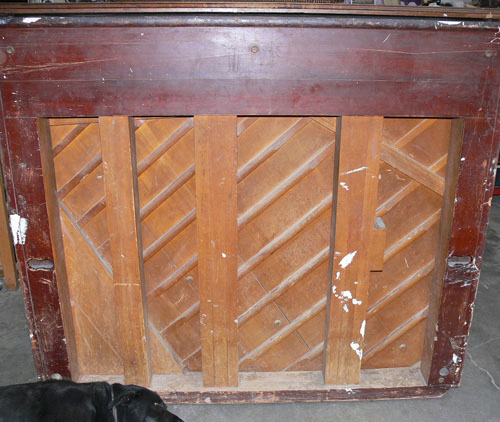 Rear of Piano untouched.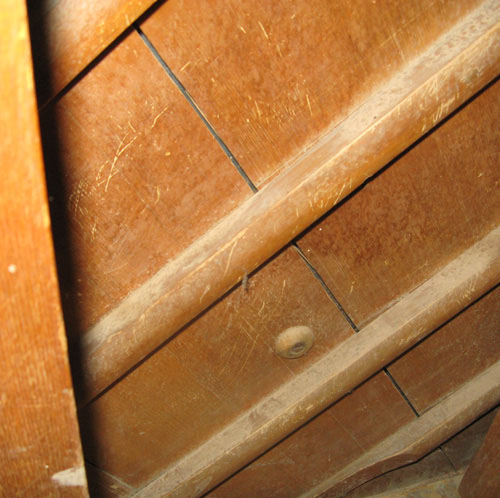 Here you can see the separation of the rib from the soundboard.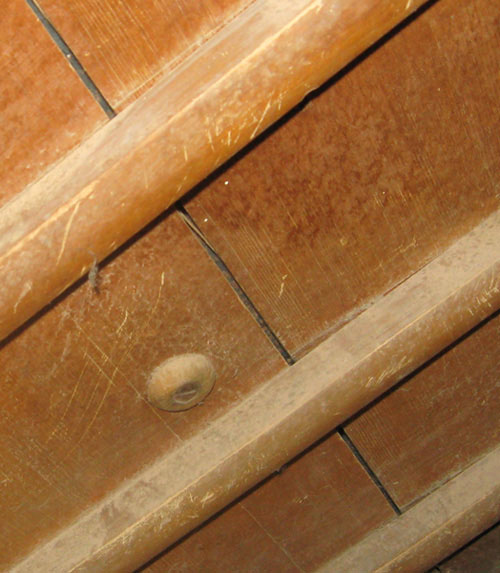 Closeup shot- Note separation of rib and soundboard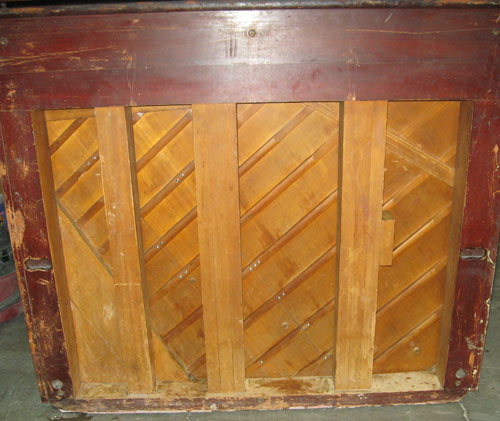 Shot of rear after repairs but before a coat of lacquer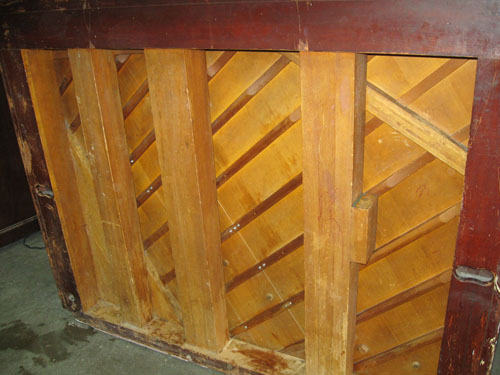 Another shot of rear showing tightened ribs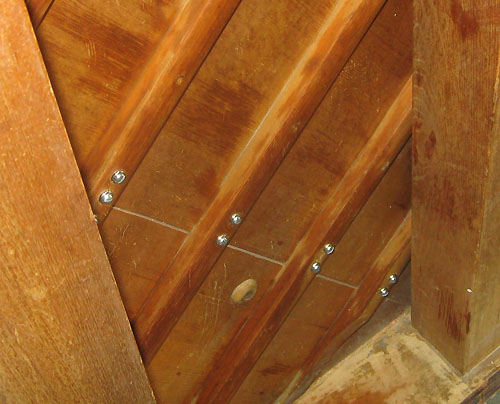 Closeup of repaired rib/soundboard
The ribs have been screwed tight to the soundboard and will no longer rumble and buzz - glued and screwed. Soundboard is still wet after wiping down and preparing for a quick coat of lacquer to seal it all. It needs to thoroughly dry before applying any spray.
Note, ribs are once again tight to the soundboard.
We did not get a chance to take a picture of the soundboard after a coat of lacquer, but here is a shot of a different piano to show what a mist coat of lacquer looks like afterwards.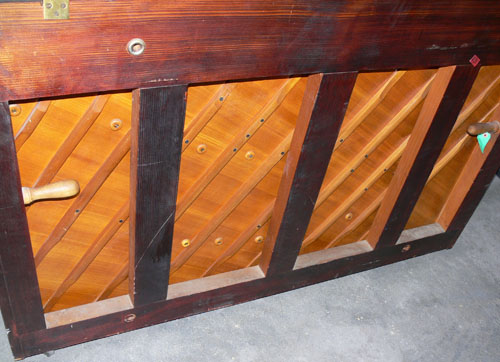 A different piano but similar rib repair AFTER a coat of lacquer